The Ojai Arbolada was one of Ojai's first developed subdivisions designed and developed by town founder, Edward Libby around 1922.
Most of the homes you will see in this neighborhood were built in the early 1950's.
The subdivision is unique in that most of the wooded lots are from .5 to 2 acres in size.
I would say that the average / midrange sales price in this unique Ojai neighborhood is between $800,000 and $1,500,000.
There are usually no more than three to seven homes available for sale at any given time.
Look for these street names in the Ojai Arbolada, Foothill Road, Tico Road, Cuyama Raod, Seirra Road, El Camino Road, El Paseo Road, Bristol Road, Palomar Road and Del Norte Road
The Libby Estate is most likely the most historical home in the Arbolada. For a while it was home to the actress Reese Witherspoon. We were all sorry to see Reese leave the Ojai Valley.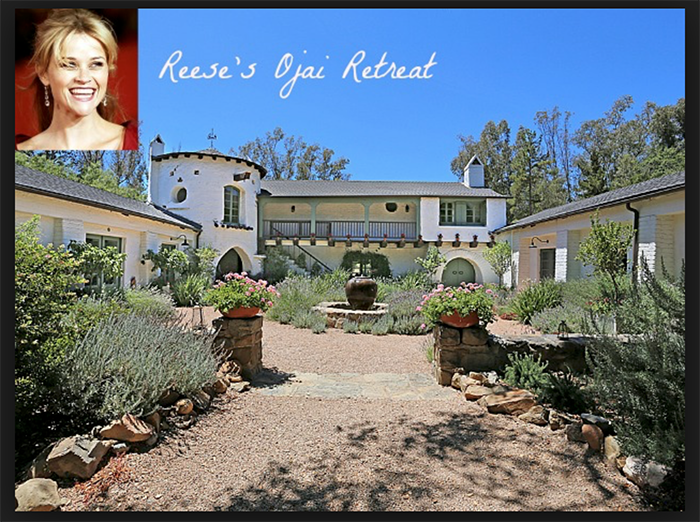 The Libby estate is the highest price home that has ever sold in the Ojai Arbolada.
Seven acre, 5000 square food estate home, built in 1923 and designed by world renowned architect Wallace Neff. This French-Andalusian residence with spanish influence, included two suites, garages, horse facilities and private pool.
Click here and take a drive through the Ojai Arbolada